Regular price
Sale price
$44.00 USD
Unit price
per
Sale
Sold out
Return Policy

REDUCING WASTE | NO RETURNS

We care about doing our part to be aware of how we are contributing waste in our landfills. Products are made to order and non-returnable.
🌴 Palaspas Tala⭐ Earrings by BukoBomba
⭐ Star weave palm & crysacolla🌴 
Note: earrings made of real palm leaf plant, color change over time
  📬 💌 📣 PLEASE NOTE: this website only includes domestic shipping in U.S.  $20 for iternational shipping.
#GintoSeeds #PalaspasEarrings #PalmWeaving #BeadMedicine #DecolonizePalm 🌴💀💚 #IndigenizePalm #palm #earring #palaspas #morena #kayumanggi #star #pinay 
About palm weaving art:
Beyond palm sunday- palm leaf weaving is an art form ancient, prevalent and present in everyday life to spiritual rites. In the Philippines & all over the world -its can be both sacred & mundane. It's various woven forms can transform creations such as for daily needs like baskets, rice pouch cookware, walls and roofs for kubos/ homes/ shelters and for play like making woven balls, animals & stars. It becomes even special in times when used for rituals, spiritual prayers, dance, healing & divinations. Such as in 1685 times of the spanish inquisition, Catalonans (indigenous priestesses) from Bolinao were persecuted; Of the paraphernalia confiscated & used against these Catalonans to classify & kill them as evident "brujas" was their ritual use of the palm leaf wand, bulanday. 
Especially in the Philippines, palms and it's woven form Palaspas- are not just mere flora and fauna but special instruments for ceremonies or of the divine. Palms have been used for rituals to call bountiful crop harvests, for divine protection, talisman and to even ward off negative entities, spirits, or sickness. It has also been used for fertility, ritual dances, adorned with ointments, incorporated in altars, and sacred offerings & spaces. The palm leaf is abundant and prolific, in animist being its everyday & sacred. 
Recommended Read 📚
Palaspas: An Appreciation of Palm Leaf Art in the Philippines by E. Nocheseda 
Share
View full details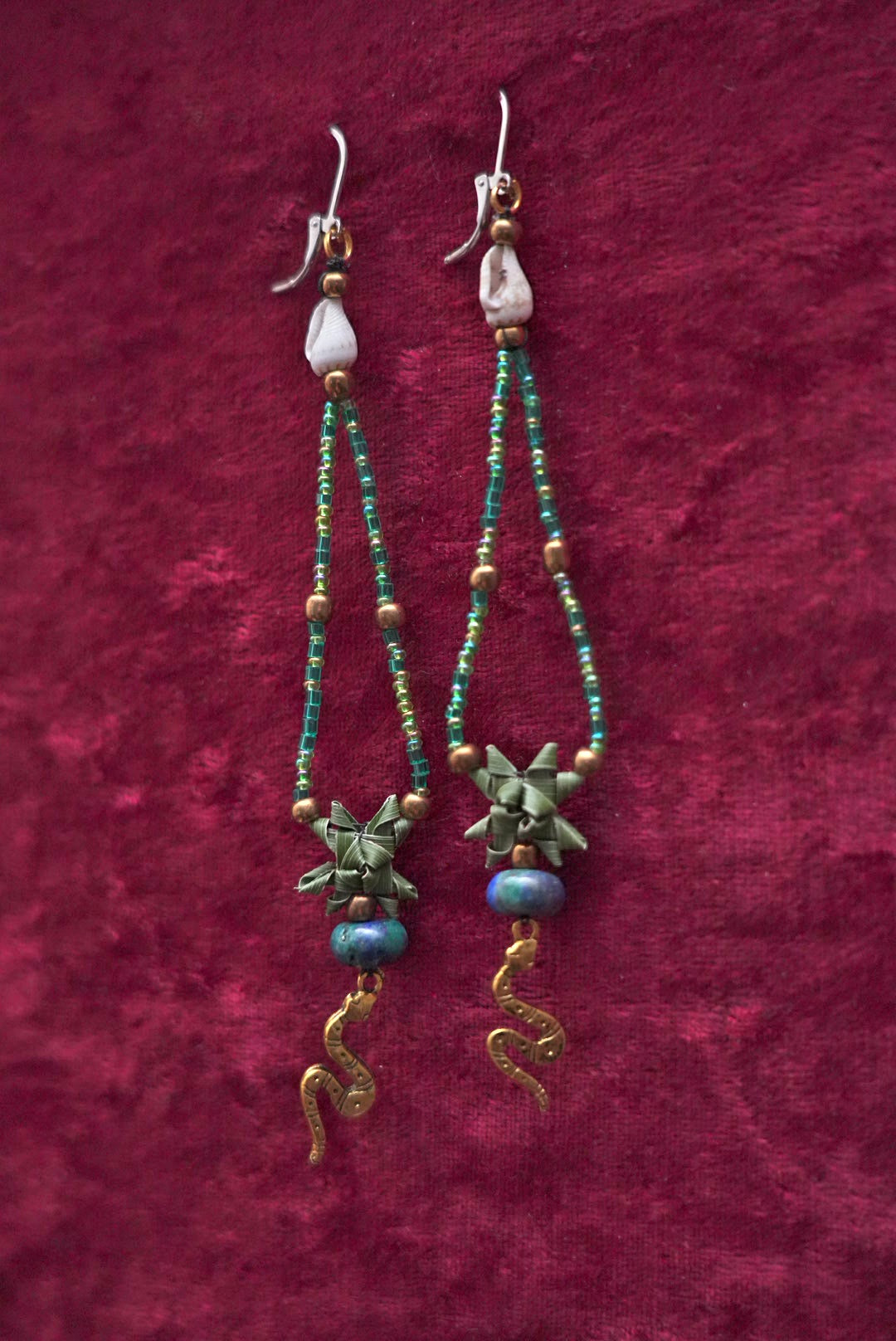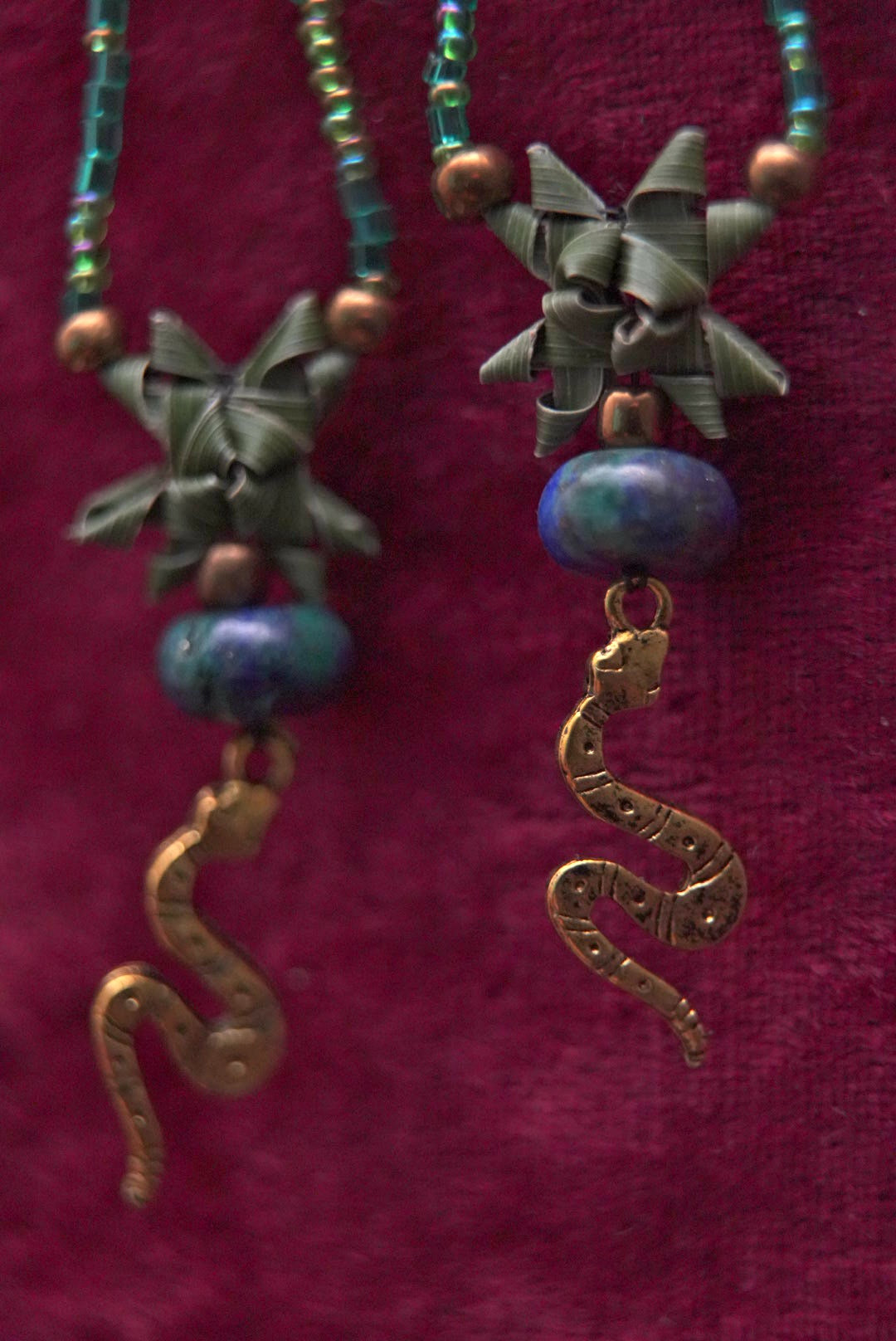 REDUCING WASTE | PRODUCTS MADE TO ORDER

We care about doing our part to be aware of how we are contributing waste in our landfills. Products are made to order. Products that are made to order takes some time. We appreciate your patience.

SELECT YOUR SIZE | NO RETURNS

All products are *Final Sale* and *Non-Returnable* since they are made to order. Please see included the measurements in the descriptions or photo of the items. Please take the time to see what SIZE you are looking for and what fits best.